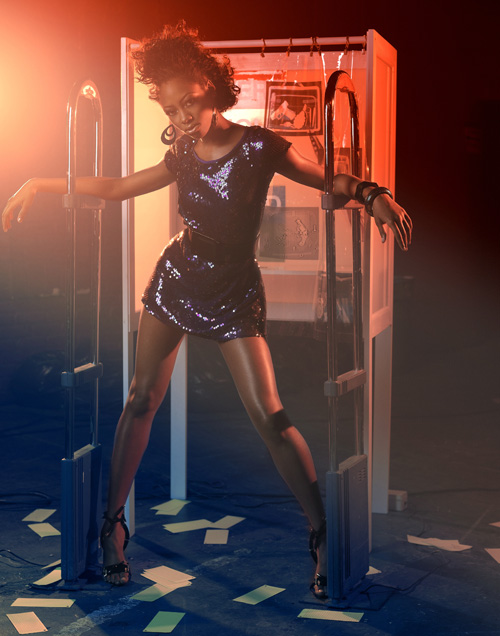 After a long hour of wannabe models trying to pass the selection rounds, we finally had the top 14 move into the house. During the interview portion, one girl couldn't answer a simple question
from

Trya

. The girl
is a recent graduated from Harvard
and the question was about her major.

I guess a Harvard education isn't want it use to be.

Of course everyone was a little surprised that Isis (with the little something extra) made it
in the house
. She will be going through a lot of tape this season

...ouch!!
Those chicks are crazy to underestimate her.
I wonder what the other girls that didn't make it were thinking when Isis beat them.

..hummm.

Not like we will remember any of them anyway.

As usual the pretty girls think they have it in the bag (Clark & Sharaun).

Don't any of them watch this show before signing up?

The girls that we like so far:

Isis

(of course),

Joslyn

(love her bubbly attitude) and Elina.

The photo shoot was to make voting sexy.
The first model to be safe this week was
Marjorie
. Her picture will be featured in the Top Model house so that everyone can really hate on her.
The bottom 2 models were Sharaun and
Nikeysha
.
The first model to be sent home was
Sharaun
(photo from the CW)
. I'm glad they gave her the boot...she was giving me a headache. Next week

Benny Ninja

will be back to teach them how to pose.

Shout out to

Toccara

!! They did a great

CoverGirl Top Models in Action

spot featuring her work in Italian Vouge.

FABULOUS!! She didn't even win the show.